Thank you for visiting The Second9Months in Seattle, Washington!
  I accept AETNA** and FIRST CHOICE HEALTH NETWORK insurance for home and virtual consultations. Most other insurance* accepted for office visits!
**Information Regarding This Practice and Corona Virus**
We, at The Second9Months, understand that you may have concerns about contact with people outside your family right now, but that doesn't change the fact that you may need help! We are happy to address your concerns.
With rare exceptions, we are doing virtual consultations. for lactation support. Virtual consultations can be surprisingly effective with an experienced provider. We use a HIPAA compliant, secure platform to ensure your privacy.
When an in-person visit is warranted, an office visit may be scheduled after screening for illness and travel.  For in-person visits, we regularly use universal precautions with hand washing, gloves and cleaning. In addition to basic precautions, we are disinfecting all devices and scales before and after consultations, wearing a mask and wearing gloves for the entire consultation.
Aetna and First Choice subscribers: We can bill Aetna and First Choice for virtual consultations!  A super bill will be provided to clients with other insurance and many insurance plans do reimburse a portion or all of the fee.
For more information about virtual consultations, please see this post.
If you need help with breastfeeding, call now! (206) 356-7252.  I answer calls and emails promptly. (Phone is fastest!) Breastfeeding support is available 7 days a week: Home or office visits, phone or video consultations.  You decide.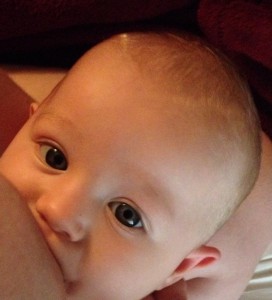 HOME Visits: I try to see clients in Seattle and surrounding areas within 24 hours of the initial call. If I am too busy, I have team members who can help you!  Clients are responsible for payment at the time of service. An insurance super bill and instructions for submitting an insurance claim are provided. Most insurance plans cover my visits in part or in full. **AETNA and First Choice SUBSCRIBERS: I am in network with most AETNA and First Choice plans. That means I can bill those insurance companies  for you!  AETNA usually covers 6 visits with little or no out of pocket expense. Please call First Choice to determine number of visits covered. 

*OFFICE Visits at Docere Center for Natural Medicine No upfront fees! Insurance is billed for you. Office visits are appropriate for initial or follow-up visits. You will receive the same individualized care in a comfortable setting with plenty of time allowed. Initial visits are about 90 mins and follow up visits are about 60 mins. The following insurance plans are accepted: Blue Cross, First Choice, Lifewise, Molina, Premera and Regence.  Co-insurance or deductible may apply for all visits, as required by your insurance company. If you'd like to schedule an office visit, please call Docere Center for Natural Medicine at 206-706-0306 to make an appointment.
Not in Seattle? I do phone consultations anywhere in the U. S. and secure  video conferencing  is available all over the world! You deserve an experienced, professional lactation consultant who will listen to you and honor your priorities.  AND you deserve to breastfeed comfortably–without pain.
If there was a <3 (heart) button for the amount of help you provided to my family, I would totally click it!  LB
General support for moms in Seattle area–No appt. necessary. For a virtual breastfeeding support group, please request to join my local (Seattle area) facebook support group:
Breastfeeding and Pumping Support in Seattle.
I wish you had been at the hospital with us when our baby was first brought to us for breastfeeding. Your manner was very patient, incredibly understanding, superbly attentive, and extremely calm. You shared an incredible depth of knowledge. Thank you!
Experience Counts!  Seattle area mothers choose me because of my vast experience and my reputation in the community. Over 20 years helping breastfeeding adds up to over 4000 babies! 
My pediatrician called you 'one of the best lactation consultants in the region.'  Wow!
Sign up for my quarterly newsletter. 
Be a Breastfeeding Booster! Donate to the Lactation Fund to help more moms get the support they need.  Any amount will help low income moms with breastfeeding challenges.
If you'd like more information on how I can help you, visit the services page, Frequently Asked Questions,  or simply give me a call!  (206) 356-7252
Renee Beebe  second9months@gmail.com