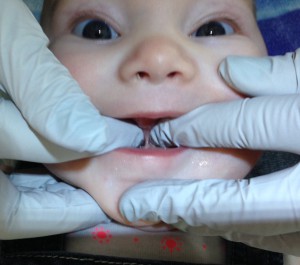 Renee is available to speak on a variety of breastfeeding-related topics for your group or conference.
"Virtual/Distance Consulting: How to Do It.!"  Virtual consulting is different than in -person consulting, but we can still be effective! This live, interactive workshop is designed for IBCLCs who need to do virtual consults because of illness or distance. Register here!
"Tongue Tie and Lip Tie: How to Evaluate when your Scope Practice is Limited."  This talk was developed specifically for La Leche League Leaders.  It's appropriate for Doulas, body workers, CLC's and other breastfeeding helpers who do not do oral evaluations. It's also great info to help IBCLC's assess lip and tongue tie remotely. Includes lots of videos and pictures to illustrate examples. 60-90 minutes.
When I go see a client, I review practically word for word some of the stuff you taught in your workshop…
"Helping Parent Navigate the Emotional Roller Coaster of Tongue Tie"  First offered at the GOLD lactation conference in April, 2014, this presentation is all about helping parents cope with the ups and downs of tethered oral tissue. From evaluation, to diagnosis to release and and the sometimes difficult path to breastfeeding. This presentation is suitable for anyone who supports parents with babies who have a tongue or lip tie. 60-90 minutes
"Breastfeeding Challenges: What's a Doula to Do?"  Doulas are the first line of defense for breastfeeding problems. Sometimes it's hard to know, when to refer to an IBCLC or other health care provider vs trying to solve the situation herself. This topic is more of a discussion with lots of room for questions and examples. You will take away flow charts to help you know how to help your clients with specific breastfeeding problems.
"In the Middle: When Your Advice Differs from the Dr.'s" Renee first presented this information at Gold Lactation, 2015. This talk is about using active listening to help parents deal with conflicting advice.
"Time Management During the Consultation" This was first presented at the Lactation Consultant in Private Practice (LCinPP) Conference held annually in Philadelphia, 2016. The IBCLC's attending said it really helped them with ideas to stay more organized.
"Establishing a Lactation Program in a Physicians Office" First presented at Gold Lactation, 2016 with Melissa Mills Morgan. Currently available as a live workshop. Let us know you're interested! Www.lactationpractice.com