My approach to breastfeeding is quite simple. In every situation, the most important thing is the health of the mother and the baby. So.. step # 1:  Feed the baby! The next 2 items of importance are maintaining the milk supply and the mom's comfort. Those 3 things are major considerations when I'm working with a breastfeeding dyad. There are times when I do recommend supplementation. There are times when I help a mom decide that breastfeeding may not be right for her. I am, however, a breastfeeding advocate and  believe that human milk is the appropriate food for human babies and that breastfeeding is beneficial to mothers, babies and the planet.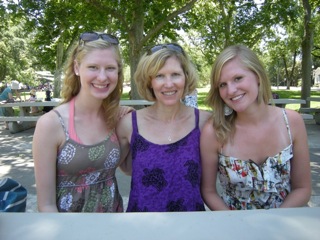 I have been helping women breastfeed for over 20 years–which translates into over 4000 mother/baby dyads!  I volunteered with La Leche League for six years, taught breastfeeding classes and worked as a postpartum doula before I started my Seattle business in 1996. The Second 9 Months was born out of a desire to support women in becoming the moms they want to be and to help them overcome breastfeeding challenges. I love my work! It is amazing to have a career that enables me to do what I love.
For more information or if you have any questions at all, please call or send me an email. I would be happy to talk with you. You can also visit my Frequently Asked Questions page.