Thank you for visiting The Second 9 Months!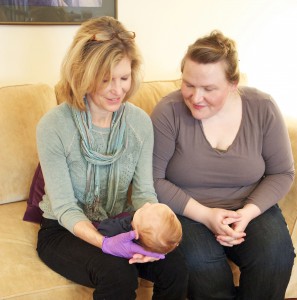 Since 1997 The Second 9 Months has consisted of myself–Renee Beebe, IBCLC.  I am happy to say that this business is growing. Adding clinic visits as well as home visits has made me a busier lactation consultant!  For that reason, I've found that I can't always see families as quickly as I'd like.
Over the years my friend and colleague, Adi Kiriaty, has graciously helped my clients when I've been out of town or sick or just too busy. My clients love her and she has years of experience helping breastfeeding families. It just made since to add her to my practice in an official capacity.
A few cool things about Adi: She prefers to see clients on the "East Side." She really knows tongue tie. She breastfed all of her 3 children. And…she speaks Hebrew! She is sensitive to families who are struggling and she's a great listener. I hope you get to meet her soon.
For more information about making an appointment if you have any questions at all, please give me a call! (206-356-7252) I would be happy to talk with you. You can also visit my Frequently Asked Questions page.